Hello Loevelies!
I am finally sharing my holy-grail in hair care recipe with you :) I know I promised to do so earlier, one of my lovely reader's reminded me again, thank you so much here we go now :) When I say holy grail I really mean it. I am using Coco-Aloe every morning on my hair and curls before I leave the house and whenever I am running out of Aloe Vera Gel I immediately see the lack of it in my very dry hair! This recipe will work well for any lengths and hair types because Aloe Vera will moisturise your hair while coconut oil will soften your locks. It is especially great for very dry and brittle hair and if you have curls or waves you will never use any other conventional product like a mousse or gel that is loaded with silicones and alcohol.
The original recipe is by
darl_in1 from the lhc
and called cocaloe - creme and contains Aloe Vera Gel, Avocado Oil and Coconut Oil. I am using a modified version. The original recipe is whipped up as follows:
2 Tablespoons of Coconut Oil
2 Tablespoons of Aloe Vera Gel
1/2 Tablespoon of Avocado Oil
Warm the Coconut Oil and stir with Aloe Vera Gel and Avocado Oil, whip it up during the cooling process until you have a buttery texture.
I have done this recipe quite a few times, but overtime it always went bad and mouldy. The lack of preservative and the Aloe Vera with a very high amount of water is good for bacterial growth! Even if stored in the fridge, the only way I would whip it up is if I know I am using high amounts and just storing the mix for no more than three days.
I stopped whipping it up and I am now just mixing every morning equal drops of Coconut Oil and Aloe Vera Gel in my palms wait until they emulsify and work them through my ends and lengths.
My hair gets an instant shine and the moisture is locked in by the Coconut Oil. It is a staple in my haircare routine and really an essential part of my hair care! I hope you find the simple recipe equally as great as I do and I would love to hear your results!
Oh and of course I have a picture for you how the effect is on my curls, you know that my hair is normally brushed out and wavy and here is the version of Coco-Aloe Curls,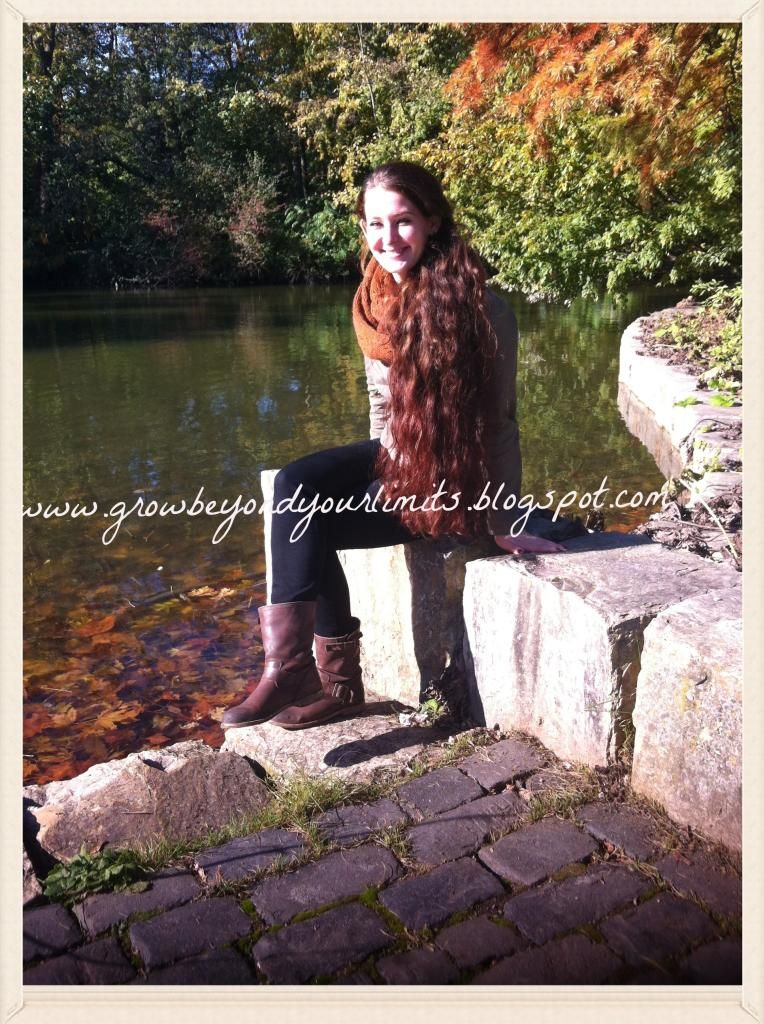 P.S. In case your hair does not like coconut oil feel free to use another oil xo, Zoey