Hello Lovelies!
Today's topic is about the daily hair fails that happen all the time.
I think hair fails can be pretty funny, most of the time you think oh this will just look great and once you are done : nope. That ain't pretty.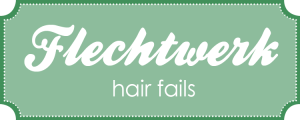 My common fail fails include:
Too much oil from a prewash treatment that has not rinsed out too well. Mostly it is due to a too rich conditioner. For my future self: Heavy hair treatment: Use a shampoo with strong cleaning properties and steer away from too heavy conditioners.
Puffy, fluffy, too dry hair. Happens all the time. Then it is time for a good leave in like the Sheabutter cream or Aloe Gel.
Unclean braiding... Usually I am pretty ok with braiding nowadays. I can manage 5 strands well and it does not take too long usually. BUT you know these small accent braids? They usually go wrong with me, I can't make a good small parting to save my live. Usually I notice this after I have braided them too the end..
My usual hair fail is pretty funny I have to say. It is a
combination of too dry fluffy hair and then too much oil.
How does this happen? Hair is either oily or dry? No not with me. My hair is first too dry, too puffy because I combed out my curls, and then I over do it with the leave in and oil and yep there you go :
Oily puffy & crunchy and dry hair. Feeling like Hagrid from harry Potter quite a lot sometime. Maybe we are related. I always felt a connection to Hagrid anyways.
If you are a curly girl you have some trouble with humidity as well.
Source: Someecards
Source: PlayBuzz
Hair: Expectation vs. Reality by Diply