Hello Lovelies!
Looking back on the last year, so many things have happened in my life and hair just became a random aspect that was there but nothing I focused on. On the contrary, I cut back from 115 cm to 92 cm! Thigh length back to hip / waist length. I do like my new look, it is easier to manage but my up-do's became smaller and well my all time favourite braid is not great anymore because of the amount of layers that i got.
This is a picture during summer before the new cut: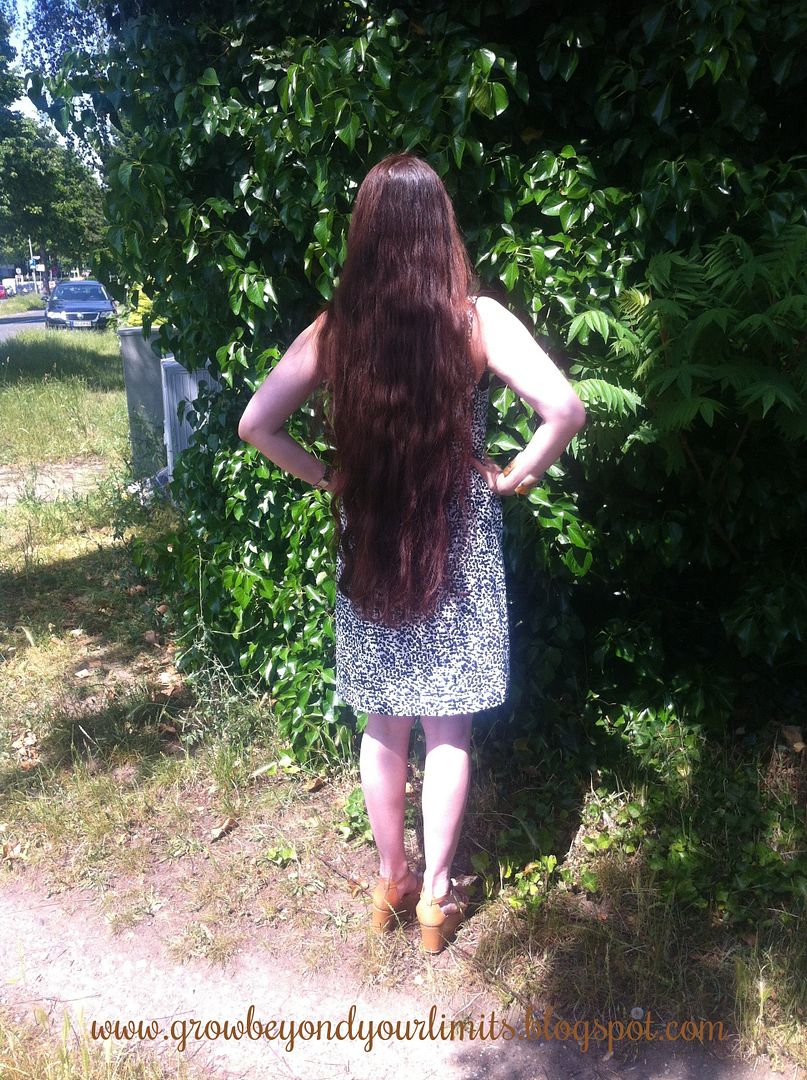 Beyond classic length, super long hair during summer.
Now this is my current length:
I do have to admit that i enjoy my shorter tresses a lot. I think the length I was most happy with was about 1m. I still have 8 cm to go as a goal for 2016. About the layers I am not sure.. I love them when my hair is down or in a half up, but whenever I am trying an up-do they become a nuisance..
Goals I want to reach in 2016:
More length! 1 meter is my holy-grail hair length I think :o)
Add more moisture with my Aloe-Vera treatments.
Make more hair products! I am excited to do my first solid shampoo bars :)
Add content on a regular basis.
Learn more hairstyles - e.g. french rope braiding and french fishtail braiding. Maybe start a Youtube Channel?
I am content with my natural hair colour at the moment. They are auburn and have some copper lights added by my rinsable goldenred toner that I use (Accent, Feuermohn).